ESCEG supports the training process for elected delegates in Boyeros for the XVIII Mandate Period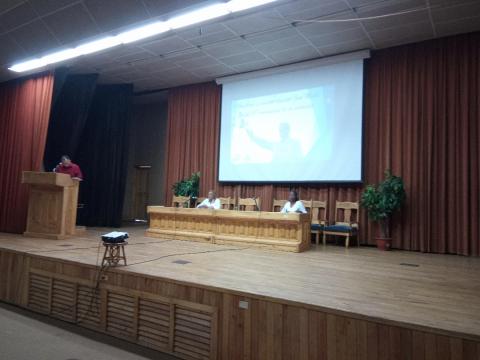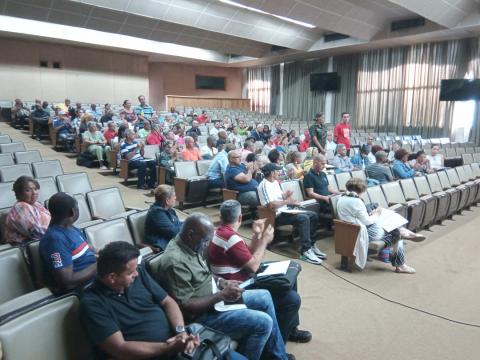 Thursday, December 8, 2022
On December 8, 9 and 10, the Higher School of State and Government Cadres hosts the preparation of the 109 elected delegates in the different districts of the Boyeros municipality, who will carry out their functions for the next five years. The training schedule includes topics associated with: The economic characterization of the Municipality. Results of the process of elaboration of the Preliminary draft of the municipal budget, participation of the delegates. Territorial Tax and their destination; Study of Law 139. General provisions; Results of the Municipal elections; Chapter X of the Delegates to the AMPP; Organization and operation of the Popular Councils; About the permanent work commissions of the AMPP; Popular Power and its challenges. Improvement; Social communication; Constitution of the Republic. Democratic character, principles of organization and functioning of the State Bodies and the Cuban Political System. The activities to be carried out are in charge of the President of the Municipal Assembly, officials of the National Assembly of People's Power, directors of the Municipal Administration Council, electoral authorities and ESCEG professors.
At the beginning of the activities, the 109 delegates by constituency presented themselves, highlighting the commitment they assume in the next five and recognizing the role of the school in coordinating and developing this important activity.
As a culmination of the entire electoral process, the Constitution of the Municipal Assembly of Boyeros together with all the municipalities of the country will be developed in the ESCEG on December 17.